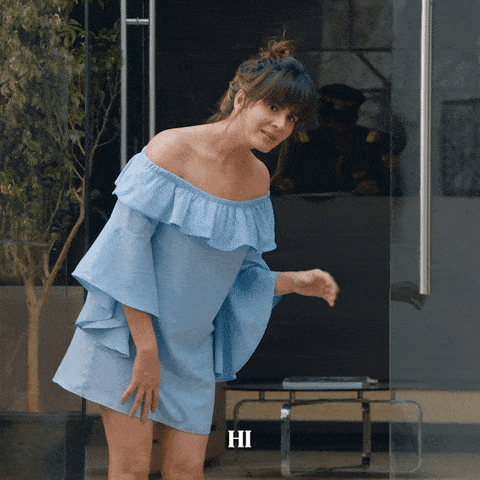 Hey there!
WELCOME, WELCOME, WELCOME. 
I want you to write this date down and remember it. Because today is the day you decided to move forward and never look back. 
I'm very proud of you!! My day of becoming was August 15, 2015. A day that I always look back on as the day where everything broke. It was the final straw. I was spending every day in a caffeinated blur working myself to death while my health was falling apart.  I made a plan that night that has unfolded to the T. I still can't believe that the plan I wrote on that depressing night has come to fruition times 10. That night I wrote down about 15 different things that I wanted in my life. Now, in 2018 I have about 13 things on that list. The two biggest included working for myself and finding a way to lose weight. In fact, as a joke to myself I wrote on that vision board that I would get so good at this weight loss thing that one day someone would pay me for my advice. At that time I was my heaviest weight. But I still put it on the list and gave it to the God. Several years later I have a master's degree in exercise science, I've competed in bodybuilding competitions and I have a nutrition certification. All steps that I took to ensure that I could help others achieve their goals of living happy, healthy, and fulfilling lives. But one thing that I realized that night is that my thoughts had a bigger impact on my health outcomes than all the gym and food that I planned. 
Your thoughts and words will never return to you void and will be the biggest reason whether or not you complete this program. That idea is so important that I even create a separate free course called Manifest Me that goes very deep into the subject of turning your thoughts into reality. It's not a requirement for this course, but I highly recommend it. You can find it for free on your dashboard. Feel free to share with your family and friends because all of my manifestation course are free and will always be free. 
Now, enough about that, let's jump into Suit to Sweat Volume 1. You will receive daily lessons like this everyday. Don't like to read? No problem. The full recording of this page is at the top in the audio bar. Feel free to listen if that's more to your liking.